Для студентів-перекладачів: вправи "Suggest Situation"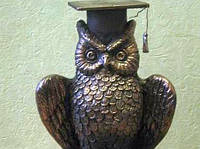 Ця стаття містить приклади виконання вправи "Suggest Situation"
SUGGEST SITUATION:
Represent the announcement of any film.
The film «Attila the Conqueror» was directed by Dick Lowry. It is based on the true historical events and it stars Gerard Battler as Attila.
The ancient prophecies said that one day a man who could unite the tribes of fierce warriors and give a dare to unconquerable Roman Empire, which ruled the ancient world by ages, would appear. The name of this man became legendary and went down into the history of humankind forever: «Attila – fearless leader of Huns».
You will become the witnesses of opposition of the mightiest people of that time and their armies: rebellious Attila and glorified Roman general Flaviy.
The film deals with the topic of mighty, power and destiny in some interesting ways. When Attila was just on his road to conquer the world, he was invulnerable for his enemies, as the fate favoured him in all his beginnings. But when he was on the peak of his power, and defeated all of his dangerous rivals, he was poisoned by a woman, the captive, who lost her family in the battle with his army.
SUGGEST SITUATION:
Who from famous people embodies your ideal of a person? Give ideas why.
I can say that nobody from famous people embodies my ideal of a person, and it seems to me that there are no ideal persons at all. But I can describe what in my imagination and understanding ideal person must be and what qualities he/she must have.
The appearance and inner world of this person must be in harmonic correlation.
For me, ideal person is a person, which has both and virtues faults. The person must be equally ideal creativity in, in intellectual and labour activities. He/she must be good-natured and have good manners of behaviour. Ideal person never make mistakes and always takes right decisions.
Of course, this person must have moral values in life and follow them directly.
But it is just a model of an ideal person from my point of view. Fact That that there are no such people in reality can be explained by our living in society in the surroundings of other people, who often influence our mind in negative way.
SUGGEST SITUATION:
How much money I need to be happy and why so much?
I can't say exactly how much money I need for happiness.
At first, it would be appropriately to stress that different people understand happiness differently. Some really consider money, and power it gives, to be the most important aim of their life. They happiness find in owing those things, which can bring profits and benefits. But it is only visibly illusion of happy life. Fact That that any person is in a rush for money is already a good proof of being unhappy.
For me, happiness is to feel support of my family in all situations and to be of duty in doing my favourite activities. I don't mean I needn't money at all. It gives some power and freedom. I need so much money that I could feel myself free in my thoughts and actions.
SUGGEST SITUATION:
Many people feel that the amount of mass media is harmful for today's youth.
Now all kinds of mass media are full of advertisements of smoking, alcohol and films, which show violence on the screen. Of course, many people consider it to be harmful for today's youth, as this propaganda of frivol way of life, cult of power and violence leads to forming mistaken views and ideals, to moral degradation and decadence of young people. The teenagers, who are especially influenced by the advertisement, trust it and not knowing the consequences, take the worst from it. It can lead to the big tragedies, such as appearing fatal diseases, drug-addiction and alcoholism.
If consider it in the scale of the state, which encourages this advertisement, then it is possible to say that it destroys its own future, as young people, who are interested in nothing except satisfying their bad habits, can't become the full-fledged members of our society and to work for prosperity of our state.
SUGGEST SITUATION:
The development of TV and the Internet will soon make tourism absolute.
In the XXI century of science, technology, and education, the globalization of informative networks changes the physical methods of work, teaching, and traveling, that is controlled from distance. Already today it is possible to speak about that distribution of facilities and forms of communication, such as television, broadcast, telephone and teletype communication, press, cinema, internet and e-mail that got global character, practically uniting all planets in single informative space. Owing to general distribution of information and technologies of communication, digital technique, satellite television, Internet and virtual reality of computers came into our everyday life.
Already now, people can "travel" all over the world with the help of TV and Internet. They can receive any kind of information they want.
There are high-technological educational computer programs and TV shows, from which people can know about other countries, as they, somehow, were there personally.
SUGGEST SITUATION:
Advertise any product.
New Chevrolet Aveo appeared on the markets of Ukraine. Firstly, the car was introduced on the Frankfurt motorcar show. Already then this four-dour sedan on the platform T-250 impressed by its radically new design and extraordinarily spacious salon, that isn't habitual characteristic of the cars of this type. The representatives of Chevrolet Europe have no any doubts in regard to success of the new Aveo at the European markets.
Its attractive original design, reliability, safety and capacity give the possibility to purchase the best car for less money. Large headlights, powerful front bumper in combination with round anti-fog headlights make Aveo more dynamic and sporting kind of car. Owing to a new platform T-250 new sedan became much bigger than its predecessor. There is enough place for luggage in a car. During transportations of big loads the volume of luggage rack is multiplied by the stowage back of seats. It is possible to provide a car by a conditioner, electric glass lifting and central lock. The system of safety is presented by the three point fastening belts of safety, front and lateral pillows of safety.
The car is easy in control and makes even the most tiring of your trips to be a pleasant driving.